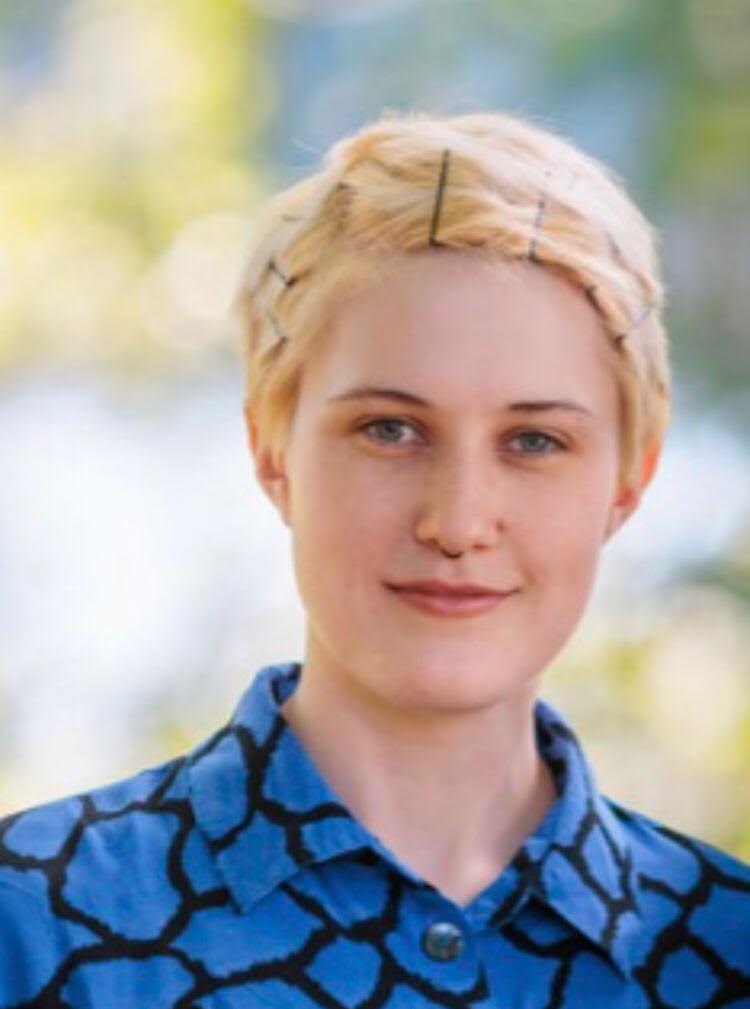 Alumni Profile: Bella Ruhl, Class of 2012
Bella started at TWS in 2008, the year that the River Bend campus was purchased. She says, "I was able to see the first four years of transformation, and have been excited to come back and see more changes."
Bella graduated from University High School and the University of Arizona. She is now working on a master's degree at Freie Universität Berlin, preparing for a career in historical research and preservation, and plans to earn a Ph.D. in cultural history. Bella believes that "the emphasis placed on history as the organizing principle of the Waldorf curriculum across grade levels" led to her career path.
What Bella appreciated about TWS was the holistic approach, "in which topics are integrated and interconnected and lessons build on each other across disciplines." She feels that "one of the best things about the community is the collaborative attitude."
Bella returned to knitting during the pandemic and was surprised to see how quickly her skills returned; she is happy to have the option to make her own clothes, although finding the time to do that is another matter! The thing she misses most about TWS is writing on paper, as she does nearly everything on a computer now. 
When asked for advice for today's 8th-graders, Bella says, "It is hard to be thirteen … . In high school, you will have more choices and be exposed to new and exciting ideas. See what gives you energy, and follow that energy. You will get through this, and there are good things ahead."