"We have much more power than perhaps we realize to direct our financial resources in ways that support, empower, and express what we believe in. It takes courage to direct the flow, but with each choice we invest in the world as we envision it." – Lynne Twist
I know it was a Thursday because I can still remember the smell of soup in the air as I walked onto the Tucson Waldorf School campus for the first time, almost 10 years ago. In fact, my son still refers to Thursdays as 'soup day' from time to time. I knew nothing about Waldorf education before that day but from the moment I arrived, I knew I had found something very special. Little did I know, this place was to become my family's second home. A place where children are nurtured and guided with love and respect, in a community where so many individuals contribute to the life of the school.
It takes a village though, doesn't it?! It takes weekly flower fairies and laundry fairies. It takes meal trains and chaperones. It takes work parties, grocery shoppers, and weed pullers. It takes, perhaps most importantly, funds and resources. With a village of volunteers, believers, and contributors, we can provide children with meaningful experiences that last a lifetime.
By making your gift today, you are supporting teachers' salaries; campus improvements and maintenance; remedial support; and specialty subjects like handwork, woodwork, movement, and language. Your generosity, and the strong will of an entire community has an immediate impact and ensures that TWS continues to thrive for current and future generations.
All donations, regardless of amount, are received with heartfelt gratitude.
Every child matters. Every family matters. Every gift matters.
With Gratitude,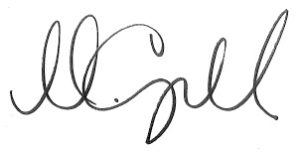 Melissa Campbell
Business Office Manager
---
Goals: $60,000 and 100% participation
Like all independent schools, Tucson Waldorf School relies on charitable giving to ensure our children continue to experience a life-affirming Waldorf Education in a well-tended and beautiful environment. Our financial strength is dependent upon the participation of all members of this community. 100% community participation is what we strive for and any size gift helps us reach our goal. Your participation generates enthusiasm and is a statement of solidarity for others. The percentage of participation by families, faculty/staff, and board members is a key indicator to corporate and foundation donors of the level of support from those we serve.  All gifts to Tucson Waldorf School are tax-deductible.
Give the Gift of Waldorf Education.  Gifts of cash, check, or credit card are warmly welcome. You may securely make your donation online through paypal:
*Tucson Waldorf School does not share your personal information with third parties.