Thank you for your interest in our school. We look forward to learning about you.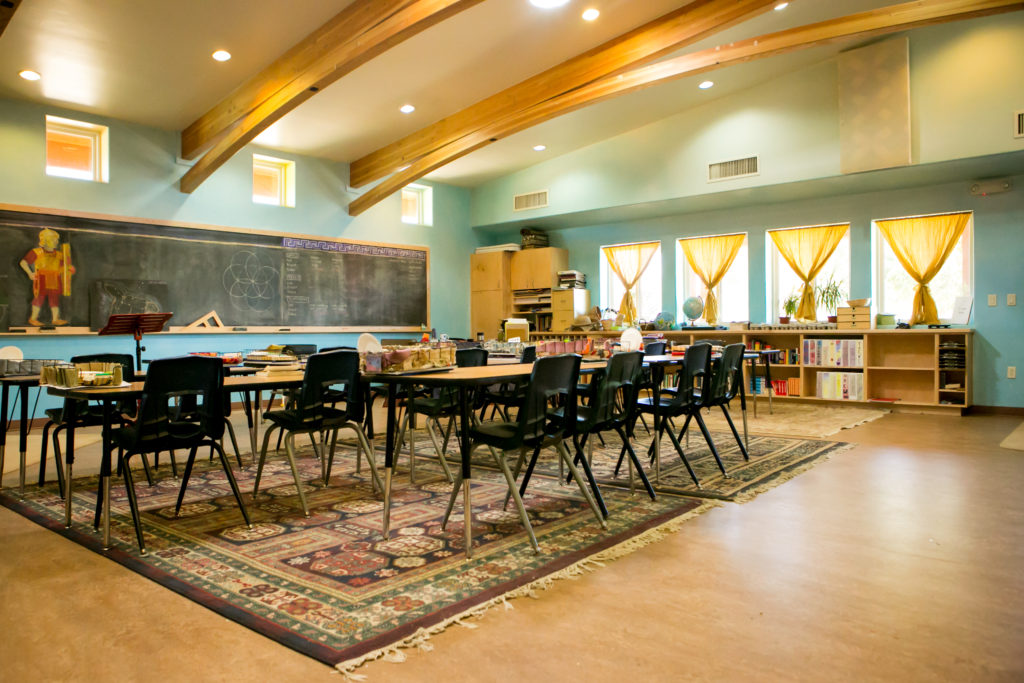 Learn more about our school and the Tucson community below.
Positions Available:
Administrative Director
Reports to:  Board of Directors
Needed:  Immediately
FTE:  Full Time, Year Round
Tucson Waldorf School is seeking a motivated and engaging Administrative Director (AD) who is committed to the Principles of Waldorf Education.  The AD coordinates and manages a dedicated administrative team, guiding and supporting the realms of the school through compassionate communication. Please send letter of interest, resume, and references to [email protected]
For complete job description, click here.
Our Mission Statement: TWS is a community dedicated to joy in learning.  We believe in engaging each child through meaningful experiences, attuned to the unique stages of childhood.
Who We Are:  Tucson Waldorf School provides dynamic, developmentally attuned schooling that aims to nourish the healthy growth of the human being. The curriculum is rich, with mathematics, languages, literature, history, science, geography, music, handwork, gardening, and woodwork introduced to our students through joyful, artistic experiences.  As the children grow, the lessons seek to challenge the children's growing intellect and sense of social responsibility.  Each experience in the Waldorf classroom is conceived to help students cultivate and expand their intellectual, emotional, physical and spiritual capacities, that they may become self-confident individuals, curious, and open and to all a human life has to offer.  Our school is situated on a stunning campus of 10 acres, near the foothills of the Catalina mountain ranges and surrounded by the wildlife and botanical beauty of the Sonoran Desert.  Although it feels rural, it is within the City of Tucson and accessible by bicycle, public transit, or private vehicle.  Cultural diversity is both welcome and highly valued, as it enriches both the curriculum and our lives.  We are committed to creating a community that is inclusive for all staff, all students, and all families.  Community is an important feature of the school, with active and engaged parents, volunteers, festivals, and seasonal events. Tucson Waldorf School is an accredited school and a member of the Association of Waldorf Schools of North America (AWSNA).
---
Orchestra Teacher for Grades 4-8
Tucson Waldorf School is seeking an Orchestra Teacher for grades 4-8 for the 2021-22 school year.  The position includes teaching two lessons per week in grades 4-8 for a total of 10 hours per week.
Our ideal candidate will be experienced in working with children aged 9-14, be an accomplished string musician with the ability to teach in a group setting to students with varying abilities, and be willing to work creatively in implementing a curriculum that honors the principles of Waldorf education. The three main instruments in our Orchestra program are violin, viola, and cello.
Please email your letter of interest, resume and references to The Hiring Committee, at [email protected]. Note that we are only able to accept applicants who already have legal work status in the United States.)
---
Substitute Teachers – for all programs and classrooms
Our ideal candidate will be available for spot duty as well as planned or extended faculty absences. Excellent candidates will be able to do one or the other. To apply, send a letter of interest and resume to [email protected].
About TWS and Tucson:
Our faculty and staff are committed to working out of the core principles of Waldorf Education in guiding our students and supporting one another in our common enterprise. TWS was founded in 1993 and is one of only two independent Waldorf Schools in Arizona. We are a full member of AWSNA.
Our community is deeply involved in the life of the school, and extends the web of mutual support beyond the confines of the campus…
Speaking of which, our campus occupies a 10-acre site in the Binghampton Rural Historic Landscape in Tucson, at the base of the Catalina Foothills. All of our classrooms open to the outdoors.
During the current pandemic, our programs have been curtailed, but in the last school year, and when we return to campus, we offered/will offer parent-child classes, nursery classes, kindergartens and grades 1-8. Currently we are offering our Grades program as distance schooling, and Sky Garden, an Early Childhood home-support curriculum.
The school is situated on a 10 acre site in a rural historic district of north-central Tucson, just below the foothills of the beautiful Santa Catalina Mountains. Our land is home to abundant desert wildlife, and has a rich history of human settlement—first and longest by the Hohokam people and their descendents, and much later by Mormon farmers. Our property was a horse ranch before we began to occupy it in 2008, and the renovated ranch house, horse stalls and other structures are still in use as classrooms and work spaces in addition to the lovely classroom buildings we've added. We are continuously developing our unique site to meet the needs of our growing school.
Tucson is situated in the lush Sonoran Desert and surrounded on all sides by mountain ranges. It has the lovely, relaxed feel of a small town and the amenities of a sophisticated city. In 2015, UNESCO named Tucson a World City of Gastronomy, because of the many thousands of years of food cultivation in our valley, and the multi-cultural culinary richness that exists here still. In addition to our sunny weather, Tucson has a strong artistic community and offers a wide range of cultural events, museums, film series, theater productions, and musical performances. The University of Arizona is one of the leading research institutions in the country and draws many intellectual leaders to Tucson. We have a vibrant political culture, great coffee shops, and strong environmental principles. Opportunities for outdoor adventure and exploration abound; within 30 minutes to a few hours of driving, you can visit national parks, the mountains, and interesting small towns. Opportunities for hiking and cycling in and around the city are magnificent. Mexico is just over an hour to the south of us, and half a day's drive will bring you to Puerto Peñasco, where you will find beautiful beaches and world-class diving. Yes, the desert is hot in the summer, but there are lots of opportunities for swimming, and cool mountains are nearby.
We appreciate your interest, and encourage you to consider joining our unique Tucson Waldorf School community. To learn more, please call 520.529.1032, or send an email to [email protected]