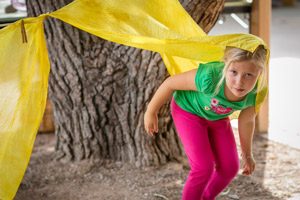 Application Checklist
Step 1: Schedule your tour
Please contact Jade Hines at

[email protected]

to schedule a brief conversation and to setup a time to come for a tour.
Step 2: Attend a tour
Attend a Visitor Morning Tour. After your Tour, you will be sent an application link and are invited to apply. All Tours are by appointment only.  Infants are welcome to accompany parents on Visitor Morning Tours, and we ask that all parents make childcare arrangements for toddlers and older children when they come for Tours. The admission process offers opportunities for your child to visit the school once you have applied.
Step 3: Apply online
Follow the application link to TADS (an online and secure tuition and admissions management site). Link for 2023-2024 will go live soon!
IMPORTANT: We're here to help. For assistance with this process at any time, contact Jade Hines at

[email protected]

. (You may also call 520-529-1032 #100)
Step 4: Class visit
Once you have completed your application through TADS, you will be contacted to schedule your child's visit to the classroom during the school day (usually during outdoor play time). The visit is an opportunity to assess whether your child's needs will be met by our program. You will be contacted soon after your visit to discuss the faculty's admission recommendation.
---
Playgarden Program Enrollment Information
The Playgarden faculty look forward to getting to know you and your child. Your class teacher will schedule a meeting to get to know your family, explain class procedures and discuss how to best support your child's transition into our program before your child begins.
Children applying to the Playgarden program must be 2 years old by May 31, preceding the August start of school, and potty trained.
New children may join the school as space allows.
Enrollment is considered official when your TADS online enrollment form has been completed and you have set up a billing agreement with initial payment.
Applications for admission are evaluated on a first-come, first-served basis. Applications for the current year are accepted at any time.
Applications for the upcoming academic year are accepted beginning in late January. When applying through TADS, please check to ensure you are applying for the correct year.
Any children not placed in the first round will be put into a waiting pool.