"Waldorf schools are communities characterized by parents and teachers united together on behalf of their children – with each person contributing their time, energy, creativity and resources to meet the needs of the entire community." – Robert Schiappacasse on Building a Waldorf Community
---
Upcoming School Service Opportunities:
Parent Council
Support your child's school and celebrate our parent community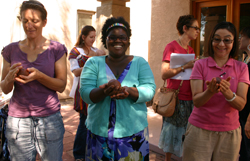 Meetings: Second Tuesday of the month | 9:00-10:30am (at Biederman home)
Meetings will be productive, fun and always with treats.
---
Past School Service Opportunities
Campus Work Parties | Lend a hand to make the campus beautiful for our children!
December 3
Craft Fair Prep
November 5
Craft Fair Planning
October 1
Harvest Festival Prep & Craft Fair Planning
September 3
Welcome new Room Parents and families, Harvest Festival Planning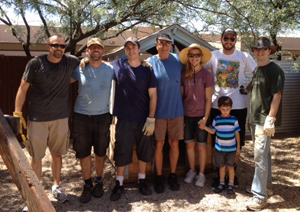 Saturday, August 17 | 7am-11am (Presidio campus)
What to bring? Work gloves, rakes, brooms, hats, sunscreen, and filled water bottles. Potluck breakfast items are always appreciated by others.
River Bend campus – 3605 E. River Rd. Directions to our campus.