Thank you for your interest in Tucson Waldorf School. We understand that choosing a  school for your child is a significant time in the life of your family and we look forward to assisting you with this process.
Tucson Waldorf School is the oldest and  (sometimes) only independent Waldorf school in Arizona.  We are a fully accredited member of the Association of Waldorf Schools of North America (AWSNA) and are fully accredited by Waldorf Early Childhood Association of North America (WECAN).
We invite you to take a tour! You and your family are always welcome to attend many enriching events, Admissions Previews, and the Treasuring Childhood Film & Lecture Series to meet our excellent faculty, see our remarkable students, and learn more about Tucson Waldorf School.
In the meantime, please peruse our website and visit Why Waldorf Works for more information about the lifelong gift your children could be receiving.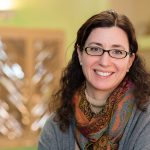 I look forward to meeting you.
Sincerely,
Rebecca Briamonte, Administrative Director
Contact:
Jade Hines, Administrative Assistant
[email protected] | 520.529.1032 #100
Admissions Process:
Tucson Waldorf School offers a complete curriculum from Pre-K through Grade 8. Tuition assistance is available (Kindergarten – Grade 8 – see Tuition & Fees). Each program has specific application guidelines which you may access via the following links: