1. It's about raising funds & celebrating community!

Fresh! Spring Soirée is the biggest fundraising event of the year. It's also an evening just for adults to come together and celebrate Tucson Waldorf School.  It's an opportunity to hang out in the company of faculty, parents, friends and other supporters of TWS while tasting (and drinking) wine, nibbling on the many gourmet delights sourced from River Road Gardens and local farms, bidding on auction items, enjoying multiple live performances, and dancing to the rumba-salsa sounds of the band, Santa Pachita. It's about raising money to support teacher salaries and programs while having an incredible night with fabulous people.
2. Fresh! takes place one week before Mother's Day.
It's a fantastic opportunity to find one–of-a-kind gifts to surprise your mother or the mother in your life on her special day. Who needs the mall or Amazon? You have the auction to find a great gift for Mother's Day.
3. The online auction launches on April 21.
The online auction runs April 21-May 10, 2014. f you can't be at Fresh! or even if you are planning on coming, you can get started bidding on April 21. Only a selection of items in the catalog will be available at the silent auction on May 3. You can be an ambassador for TWS by inviting everyone you know (near and far) to bid in our auction. There's truly something for everyone, even if you don't live in Arizona.  Check out the amazing auction items – more are added daily! www.BiddingForGood.com/TucsonWaldorf
4. Location, location, location
For the first time ever, we are proud to host this event at home on the River Bend campus. Our campus is nestled on a stunning 10-acre piece of land surrounded by desert treasures like mesquite, palo verdes, and the Catalina Mountains. It's a perfect time as we've just welcomed our newest buildings marking a huge step in the consolidation project. We will celebrate under the stars on the River Bend campus in the heart of the Binghampton Historic District and the Finger Rock watershed.
5. Admission to Fresh
We hope that everyone in our community will come to Fresh! It's first and foremost a fundraiser, but it's also a party and we want you all to be there. Tickets are $75 and include food from the farm, two drink tickets for wine or (non-alcoholic options), dessert and coffee/tea, and live music. While the ticket price at many similar fundraising events in Tucson are $100+, we recognize that for some families $75 is steep. If you would like to come, but the ticket price is a hindrance, please consider the Angel Volunteer option  ($35 minimum suggested). If you volunteer 10+ hours for the event, or volunteer the entire evening, or you have brought in 6+ auction items, that makes you an Angel Volunteer. We encourage those who are able to purchase a ticket at full price. Contact Sereti at 520.529.1032 to discuss ticket options. Each and every penny from the proceeds go to our general fund, which supports teacher salaries and programs at TWS.
Make sure to register yourselves before May 3! There are no physical tickets.
No physical tickets will be given out and your name will be on a guest list at the door. Every guest must be "registered" at Bidding For Good. If you have not yet registered, go to biddingforgood.com/TucsonWaldorf. This will make your check-in experience smooth and quick. This applies to each and every guest: If someone else purchased a ticket for you, make sure to register yourself using the link above.
6. Bidding bonanza
Think outside the box when donating to or bidding in the auction. There are one-of-a-kind items, services, and experiences being offered. Make sure to browse the catalog so you can be ready to bid on April 21 online and again at the event on May 3. There are cabin stays, gemstone jewelry pieces, Park Hopper tickets to Disneyland, massages, skydiving experiences, river rafting trips, and even skateboarding lessons with a pro-skater dad at TWS! So many items will make wonderful gifts for Mother's Day. No need to shop elsewhere and you know your hard-earned dollars will go to support Tucson Waldorf School.
7. Your contributions are tax deductible.
$40 of your $75 ticket price is tax deductible and the amount of your winning bid above and beyond the fair market value of the item is deductible. Please refer to your tax advisor for more information.
8. How the evening works
Check In – 5:00 to 5:30 pm
Those who arrive between 5:00 and 5:30 pm will be entered into the Early Bird Raffle! When you arrive, you will check in (you'll either have already purchased your tickets or you'll purchase them at the door – provided it's not sold out). If you've already registered yourself (see #5 above), you'll receive your program with your bidder number, two drink tickets, and a list of available auction items. If you haven't already registered, you'll be instructed how to register yourself at one of the available laptops. Registering ahead of time will save you LOTS of time and lets you have fun right away. Grab a bite to eat, taste some of the many libations on offer, stroll through the amazing items and start bidding. Don't miss out on a chance to win a Jeep Cherokee donated by Jim Click to Tucson non-profits. Get your Jeep raffle tickets for only $25.
Silent Auction | 5:30 to 7:30 pm
All Silent Auction bidding starts at 5:30 pm so get there early. Next to each auction item will be a bid sheet. You will legibly write your last name and bidder number and your bid amount. Please pay close attention to bid increments to make sure your bid qualifies. Bidding ends at 7:30 sharp.
Dessert and Program Auction | 7:30 – 8:30 pm
This is the time we will all sit for a short while together with our desserts and fine teas and coffees. There will be some words spoken, a short live auction of select class projects, and a "fund-a-need" ask. You will be able to use your program bidder number to bid/pledge during this time.
Party Time (& Check Out opens) | 8:30 pm – 10:00 pm
Once the dessert and program portion of the evening ends, check out officially begins (around 8:30 pm).
The band will  begin and will play until 10:00 pm. Get ready to shake your groove thing. When you're ready to check out, volunteers will help locate the items you've won. Please make sure to pay for and take your items at the end of the night. Your patience is golden during check out.
9. Kids play, now it's our turn.
Imagine, full length conversations without interruptions! This event promises to be a great time that offers you the chance to win unique items and services, often at a fraction of the cost. You get to eat scrumptious food sourced right from River Road Gardens and local farms (including lamb from TWS family, the Hellers), drink biodynamic wine and raise money for this prized education.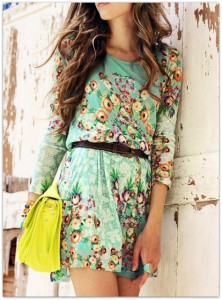 10. Dress fresh and festive
Dress in your favorite spring outfit and wear a flower crown or boutonniere if you're really inspired. You could wear white linen or a fedora hat with feathers, strands of beads and pearls with a flower printed blazer and huarache sandals. Let your creativity flow! Remember, we're on the River Bend campus so heels might be a bit tricky. More spring outfit ideas on Pinterest.
Let your sparkly selves shine, have a great time together while raising much needed funds for our school.