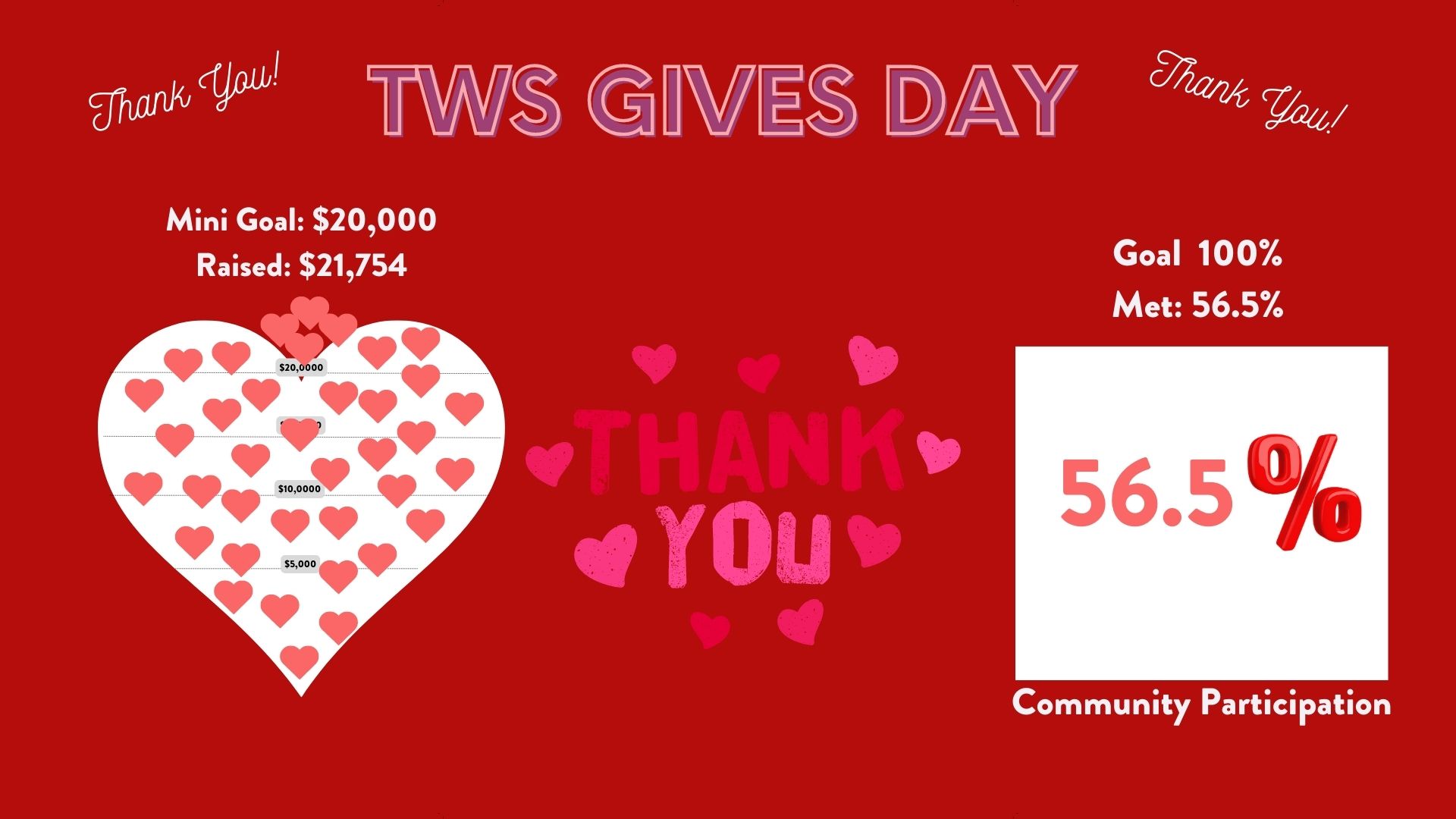 We asked you to SHOW US YOUR LOVE and YOU DID!
We began the day as a community, coming together to celebrate our amazing students during their assembly and we carried that community excitement throughout the day. You heard from community members the many reasons WHY they love Tucson Waldorf School and today, and you helped to make a difference and impact for all of the reasons shared…. and more.
We surpassed our TWS Gives Day mini goal of $20,000 and are concluding this event raising $21,754 today alone. Our community participation for TWS Gives Day is 56.5%. An amazing  feat to note is that on our inaugural TWS Gives Day, we have increased our community giving percentage by 153.9%!
With sincerest gratitude, THANK YOU!
Every child matters. Every family matters. Every gift matters.
Your generosity is what gives TWS students and faculty the resources and support to continue to thrive and opens doors for generations to come.
Tucson Waldorf School, from the bottom of our collective heart, Thank You!
Special gratitude to the following for their video contributions (click to watch their beautiful testimony):
And for their beautiful intro and outro,
Thank you also to Tanline Printing for the donation of beautiful "I Gave" stickers.
Finally, thank you to the staff and board members who helped behind the scenes and on the day of the event:
Jade Hines, Rebecca Briamonte, Norma Fregoso, Naomi Wetzel McCoy, Camille Ramos, Maria Cheek, Valen Thiem, Marla Domino, and Sariya Jarasviroj Brown.