Helping Young People Navigate the Wilderness of Uncertainty: Cultivating Positivity and Resilience in the Post-Covid Era, March 22 6:00pm
March 22 @ 6:00 pm

-

7:30 pm

Free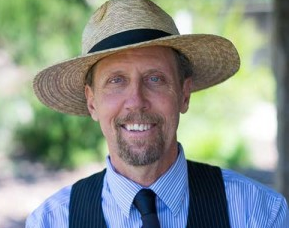 Please join noted Waldorf educator, Karl Johnson, for an evening lecture at Tucson Waldorf School.
Wednesday, March 22nd, 6:00pm to 7:30 pm.
Free and open to the public.
Karl Johnson M.A. – Mountain Song Director of Pedagogy
How do we ensure the whole and healthy development for our children in the post-Covid era? What capacities will they need for the future and how do we foster those capacities? How do we cultivate positivity and resilience in this age of uncertainty?
 Karl David Johnson M.A. has been an educator for over 40 years and has taught in the Waldorf movement since 1986. Currently the Mountain Song Community School Director of Pedagogy, he has served as Pedagogical Director at two other schools, and has also taught at the Early Childhood level, the Elementary/Middle School level, at the High School level, and in Adult Education.
An experienced mentor and consultant, Karl has mentored hundreds of teachers at dozens of schools and has trained teachers and conducted workshops in China, Nepal, New Zealand, the Hawaiian Islands, Canada, Mexico, and throughout the U.S. He currently serves as a Waldorf teacher trainer on the faculty of Gradalis Institute.