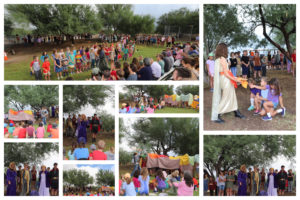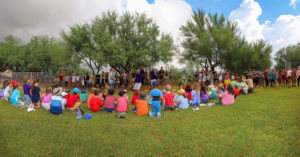 Michaelmas is the first festival of the school year at TWS, occurring this year on September 27th (although the  holiday occurs on September 29th). Celebrated by many Waldorf schools, at Tucson Waldorf School this means a play, performed by the Grades students, followed by field games, dragon bread, and dragon's blood tea.  In this year's rather humorous play, written by then Pedagogical Director, John Keeney, the dragon was slayed, rather than tamed, its good parts recycled and re-purposed and its bad part composted.

As always, the games were a joyous mix of competition and play. Faculty even joined in on occasion.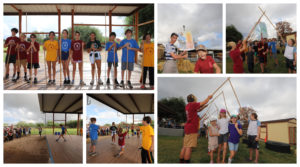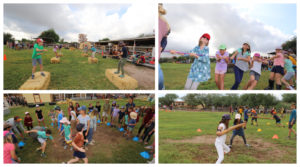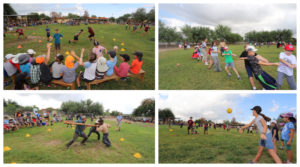 The Grade 3 class made the dragon's bread which was shared by the students, along with dragon's blood tea.

Thanks to the overcast skies and high spirits, this might have been one of the best Michaelmas celebrations in many years!