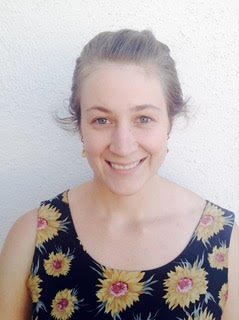 Olivia Hansen graduated from Tucson Waldorf School in 2007 and from Tucson Magnet High School in 2011. In 2012, she returned to TWS to volunteer in handwork classes. She was hired by the school as a handwork assistant in 2016 and taught until 2020; her years on the TWS faculty included lead-teaching handwork classes while Lisa Barnes was on a semester-long sabbatical.
In 2015, Olivia was nominated to the school's Board of Trustees. She served two terms on the board as Alumni Representative and completed her service in May of this year. In 2016, she founded the Alumni Committee and started a TWS alumni newsletter; she continues to chair the committee. Olivia says, "I will miss collaborating with school leadership on the Board of Trustees but I'm excited to make way for new ideas and perspectives! It has been such an honor representing the alumni community and I hope to continue that work on the Alumni Committee."
Olivia is the Office Manager at Speech Center of Southern Arizona, a pediatric speech therapy clinic where she has worked since 2013. Olivia has grown the business with her mother, Diane Hansen, to a thriving six-clinician outpatient facility that serves a population of children with a variety of ages, diagnoses, and needs.
In her free time, Olivia is an avid knitter who loves to cook, garden, and spend the weekends hiking and camping with her fiancé and dog. Her closest friends are from her Waldorf class. She says, "The classmates and teachers I had have become lifelong friends and being able to work with some of them as colleagues was a pleasure!"
Tucson Waldorf School owes a tremendous debt of gratitude to Olivia for the work she has done to foster a healthy alumni community. Thank you, Olivia, for everything you have done and continue to do for Tucson Waldorf School!