Meet Your Parent Council Chair, Devin Smith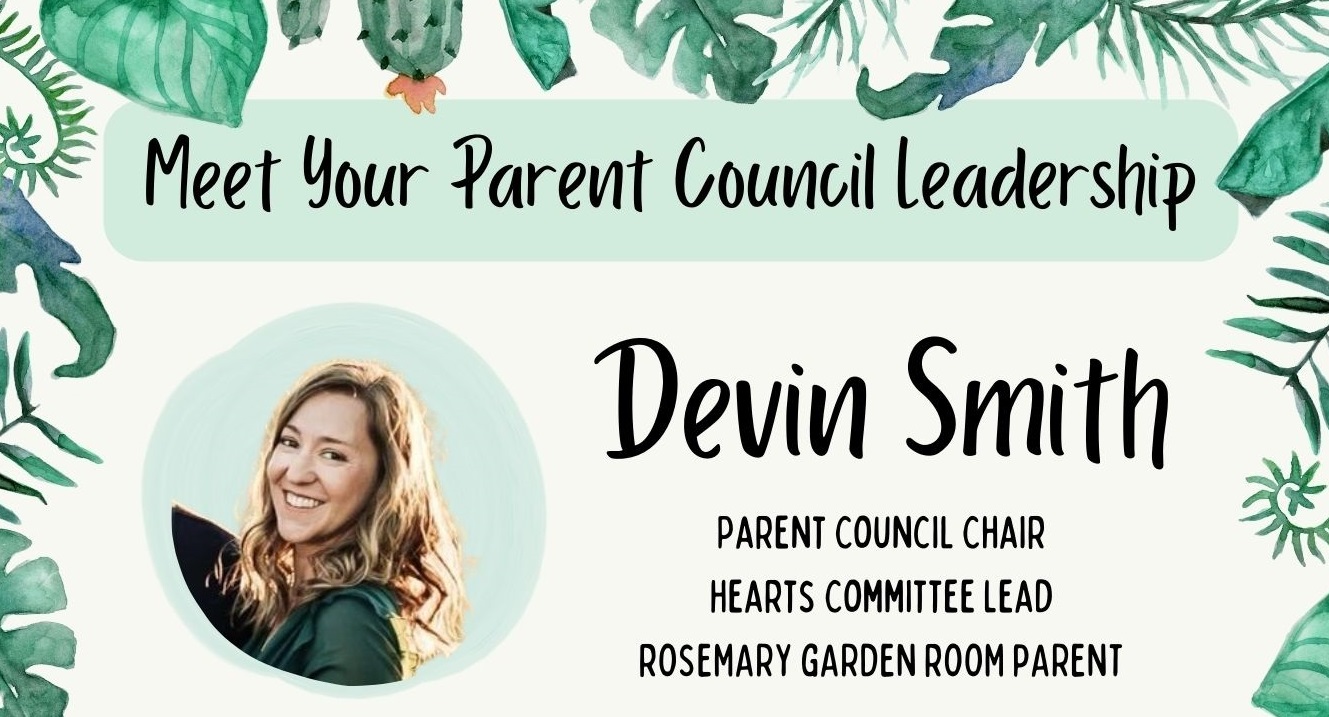 About Me
Husband Bryant, Everly, age 8, (Grade 3 with Mr. Conner) and Luca, age 5, (Rosemary Garden with Ms. Stefanie and Ms. Beth). In my "free time", I love to spend time lost in a good book, or journaling. I enjoy hiking through more heavily forested trails, where I feel closely held and connected to the nature around me. I also work per diem as a nurse at Tucson Medical Center in the Cardiac Cath Lab, and love being involved in the care of our community in that regard as well.
Why Waldorf
We have been at TWS since Everly was in Quail's Nest with Ms. Ursula, which was also our introduction to Waldorf Education. We came away from each week in Quail's Nest feeling more and more like the Waldorf education and community were aligned with how we wanted to raise and educate our children. We developed a reverence for a Waldorf Education and when we took the tour, we felt a deep sense of peace settle over us as we realized that we had found our home at TWS.
Service Inspiration and Goals
I decided to volunteer in a leadership role at the school as the health and mindfulness of our community means a lot to me, and I would love to do my part to build and grow that community. I love being able to spend more time and be more involved in the place my kiddos spend most of their waking hours…it makes me feel closer to them and I know that I am helping to build something that will positively impact their time at the school.
I am looking forward to a year of intentional growth within our TWS community, and opportunities to continue to learn the "why" behind Waldorf Education. Our incredible teachers and admin at the school have set a strong foundation for our community to build upon, and I hope that we are able to do just that in the coming year!
Next Week: Meet Parent Council Vice Chair, Leanne Garcia