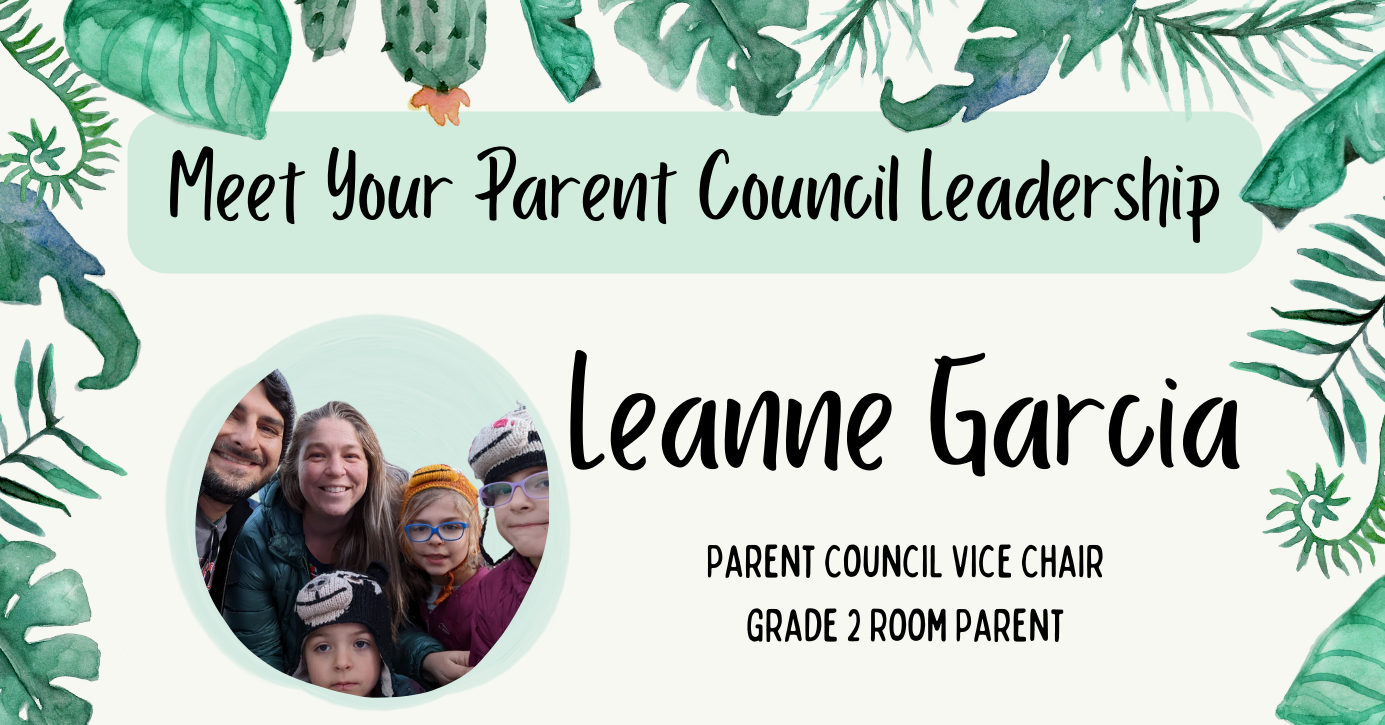 Meet Leanne Garcia, Parent Council Vice Chair
About Me
My husband Tim and I have three kiddos. Maddie and Gevie are 7 and in 2nd grade and Ollie is 4 and in Rosemary Garden.
I am a stay at home parent and love filling the kitchen with amazing smells, finding old objects with stories to tell, and the peace that water and nature can bring over your spirit. Most of all I love driving my husband crazy with whatever new idea I have come up with each week.
Why Waldorf?
I found Waldorf through Quail's Nest, but fell in love with it when I learned that the backbone of Waldorf Early Childhood is rhythm. I was having a hard time being a new toddler mom and was amazed with how establishing rhythm not only helped the kids but gave me direction as well. What made us continue with Waldorf Education is how it embraces the whole child and gives them joy of discovery.
Service Inspiration and Goals
I like helping the school and being a part of Parent Council because I thrive in a close community and I am amazed with what people can accomplish when they are willing to listen to each other and work together. This year I am most looking forward to building stronger bonds and learning new skills.