Please join us in welcoming our new faculty members …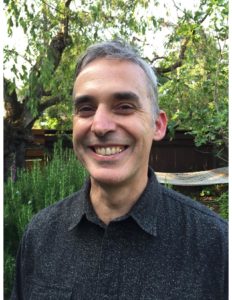 Aaron Doyle, Grades Teacher (class of 2023)
Mr. Doyle will be taking over for Mr. Keeney (the incoming Pedagogical Director) to lead the class of 2023 on their journey from Grade 5 through 8.  Aaron originally hails from Oregon, and has a BFA in theater from Boston University and an MFA in painting from American University in Washington D.C. He first came to Waldorf education as a parent at Cedarwood Waldorf School in Portland, where he was so inspired that he took up Waldorf teacher training three years ago. He will graduate from Seattle's Sound Circle Center next month. Previously, Mr. Doyle taught art to middle and high school students, as well as to undergraduates in various colleges and universities in California and Oregon. He has also worked at the Portland Art Museum.  Here is part of Aaron's letter of interest when he applied to teach at our school: Using joy, reverence, and kindness, I aim to help young people let the arts balance and harmonize them. My strengths as an enthusiastic guide and a perceptive listener will be an asset to help the children develop their potential in a profound way.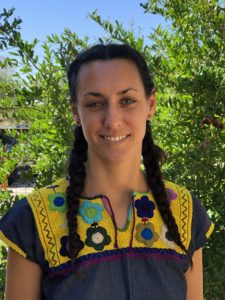 Gemma Marquina Moreno, Spanish Teacher
Gemma Marquina Moreno will be our new Spanish teacher beginning in August. She is originally from Barcelona; her native tongues are both Spanish and Catalan. Maestra Moreno has been a world traveler, and has lived for periods of time in Chile, Australia, Thailand, Canada, and Mexico, as well spending some time in the USA. She did her original bachelor's degree in elementary education in Spain, with a specialization in physical education. Maestra Moreno currently lives in the state of Oaxaca, Mexico, where for the past three years she has been a Grades class teacher at Papalotes Puerto Escondido, a young Waldorf school. She has been working concurrently on her Waldorf teacher training for the past four years at the Anthroposophical Development Center in Cuernavaca Mexico, and will graduate in June. She is also doing Spatial Dynamics training in Mechanicsville, NY. (This is the training that Ms. Johnson has for teaching movement education, and will help Ms. Moreno bring yet another dynamic dimension to the Spanish program.) Maestra Moreno also had multiple job offers, so we are thrilled that she chose our school.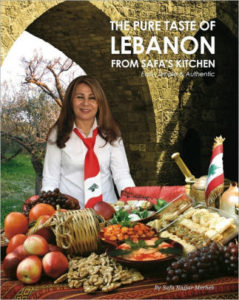 Safa Merhab, Arabic Teacher
Originally from Beirut, Lebanon, Ms. Merheb has lived in the United States since the late 1980's. She has an Associate of Arts degree in elementary education at the University De Lyon in Beirut, as well as a certificate in early childhood education at Saddleback College in Mission Viejo, California. She has lived in Tucson for many years, and has worked at a number of early childhood programs around town. In addition, Safa has been a music teacher at various schools, and teaches cooking classes to adults! She is the author of The Pure Taste of Lebanon—From Safa's Kitchen.  Ms. Merheb is also deeply committed to service work in our Tucson community, volunteering at the Ronald McDonald Charity House, as well as serving as a board member of the Noor Women's Association, an organization devoted to helping refugee families.

Rose Todaro, Strings/Orchestra Teacher
Rose joins TWS as Orchestra Teacher for the 2019-2020 school year, replacing Dr. Moore, who left TWS to pursue another wonderful full-time opportunity with TUSD. Rose holds a Bachelor of Music degree from Oberlin Conservatory and a Master of Music degree from Bowling Green State University. She has played in the Broadway touring productions of Guys & Dolls, The Producers and The Sound of Music and with numerous orchestras including the Reno Philharmonic, Nevada Opera, and the Tucson Symphony, in addition to performances with popular entertainers, from Wayne Newton to Luciano Pavarotti. Rose appears on Merle Haggard's CD Unforgettable and on the soundtrack of the award-winning Cate Blanchett film I'm Not There.
Rose is an inspired and inspiring teacher who works creatively to meet the unique learning styles of each of her students. She has taught violin and viola privately for more than three decades, and for several years has worked closely with Dr. Moore, providing TWS students with after school lessons, supporting school concerts, and substitute teaching for the school orchestra. Upon his notice that he had accepted a full-time position with TUSD and would not be able to continue his work with TWS, Dr. Moore strongly recommended that Ms. Todaro take over the excellent orchestra program he has built here. Please join us in giving Rose Todaro an enthusiastic welcome as our new orchestra teacher.
… and congratulate these faculty members on their new positions!
John Keeney, Pedagogical Director
Grades class teacher (class of 2023) John Keeney is now Pedagogical Director, replacing Linda Braun, who retired at the end of the 18-19 school year. During his career as a Waldorf teacher, he has taken two classes from grade 1-8 at Four Winds Waldorf in the West suburbs of Chicago. In addition to his teaching, Mr. Keeney is an artist focusing on painting and wood sculpture.  He is also a cabinet maker, writer, musician, actor and web designer. He brings with him to this position a great deal of experience, and both faculty and staff feel fortunate that he accepted this position.
Bayla Sussman, Kindergarten Teacher, Rosemary Garden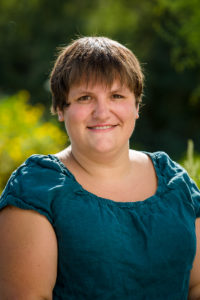 Formerly the Grades Teacher for Class of 2021, Ms. Sussman has decided to pursue her interest in Early Childhood education, and will be assuming the role of Kindergarten Teacher for the Rosemary Kindergarten while Ms. Nicole is on sabbatical.  She is thrilled to enter this exciting new realm, especially with the birth of son Jonah last year!
Thomas Conner, Grades Teacher, Class of 2021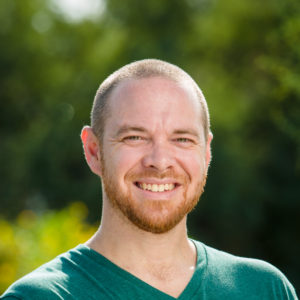 Thomas Conner will be taking over full time as the class teacher for rising Grade 7. Last summer, Mr. Conner, formerly the woodworking teacher, completed his Waldorf teacher training with a master's degree through Antioch, and this most recent school year he was a long-term substitute for Grade 6 while Bayla Sussman was away on maternity leave October through January.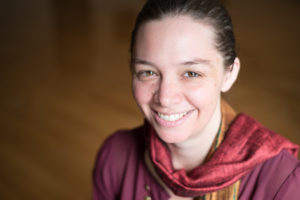 Elizabeth Falcon, Grades Teacher, Class of 2027
Ms. Falcon first joined the TWS community as a parent in 2011. She currently serves as our Middle School Support teacher, working with language arts and visual arts classes for Grades 6 through 8, and she has worked for several years as both a short and long term substitute through the grades program. Elizabeth has done her Waldorf teacher training at Antioch University New England, and will graduate this July. She did part of her student teaching in the Grade 5 and another in Grade 1.
Em Bowen, Middle School Support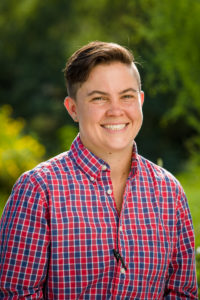 Em Bowen will return to TWS to be our middle school support teacher, a role they had when first teaching here. The faculty and students are overjoyed that Em's doctoral program schedule at the U of A will accommodate the teaching of language arts for Grades 6-8, twice a week for each class.